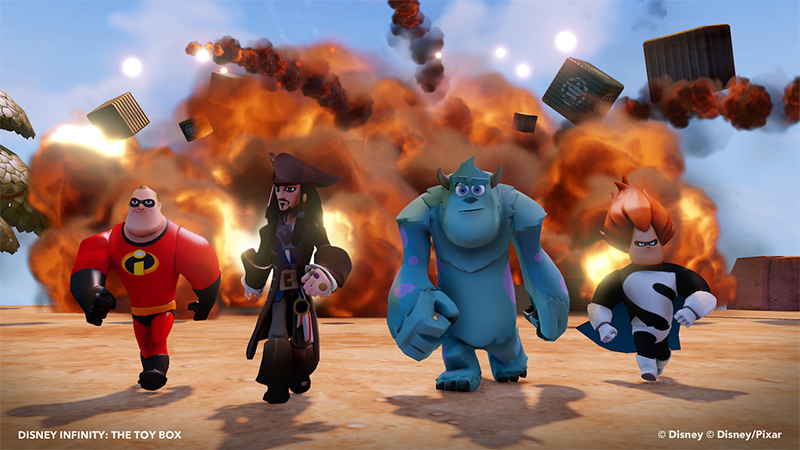 According to retailer Tooboo, Olaf, Mickey Mouse and Mulan will be included in the upcoming line up for Disney's Infinity 3.0. The information was accidentally leaked by the retailer on April 20th, but was then quickly removed from their website. The leak is also starting to lead to speculation about a Star Wars line of figures being released for the video game as well.
Other collectible characters being released are Minnie Mouse, Sam Flynn and Quorra from Tron Legacy. The upcoming line is even said to include five characters from the "Inside Out" movie and even Star Wars characters as well. Unfortunately, the new figures will not be compatible with previous versions of the game, meaning gamers will be forced to shell out money for the new version in order to play with any of these characters.
With these characters possibly being part of the lineup for the upcoming game, one has to wonder who else will be announced for Disney Infinity 3.0? Pluto, Goofy, Hercules, Ferb, Tarzan, and even Walt Disney himself would make excellent additions to the games collection. Especially if they created a special collectors edition for Walt Disney. I know that seems far-fetched, but anything is possible in the world of video games!
Disney Infinity already has a jaw-dropping amount of star power from their previous installments of the game, including Jack Skellington from Nightmare before Christmas, Phineas and Agent P from Phineas and Ferb, and Holly Shiftwell, Lightning McQueen Mator and Francesco Bernaouli from The Cars Movie.
Disney Infinity is a Sandbox game developed by Avalanche and then published by Disney Interactive Studios. It focuses on collectible figures that gamers can buy and then unlock to play in the game. Game development is said to have cost $100 million dollars and was released on Xbox 360, PlayStation 3, Wii, Wii U and Nintendo 3DS.
Do you think that Disney released these details about the upcoming character collection on purpose? Or was it really an honest mistake that the retailer made? Are you excited about the characters that were announced? Let us know in the comments below!
Share this:
Welcome my friend, Helper Cat says you need to register for that! :)